An investigation into future workforce strategies is required for the UK construction industry, not just to realise order book opportunities, but to win against fierce competition with a shrinking labour pool. By Jarrod Mollison
As the UK continues on its roller coaster trajectory in the short-term, most commentators agree that its long-term global future is secure, with 'Construction 2025' predicting growth of more than 70 per cent in the next decade1. With ten per cent of all jobs in the UK falling under the construction banner2, it is imperative that all parts of the industry work together to remain compliant and drive innovation to ensure a vibrant sector for employment opportunities.
Finding the right people with the right skills
Whether labour is subcontracted or directly engaged, contract success boils down to getting the right person at the right time, at any level of the supply chain. Even with advanced technology, a job is only ever as good as the people who work on it. Each new hire is a cumulative cost; so when a hire goes wrong – due to mismatched skill sets or a poor screening process – further costs are incurred. According to the Chartered Institute of Personnel and Development (CIPD), the average cost of recruiting the wrong person is £8,200, rising to £12,000 for senior managers or directors. When multiple hires go wrong, the incremental costs can be severely detrimental to the business and the project.
There is a well-documented shortage of skilled workers across a range of construction roles, however at present there is a particular shortage in skilled plant operators. The key to this issue is apprenticeships – encouraging people from a young age to take up a career in construction.
Apprenticeships are on the rise, with a 30 per cent increase of companies taking on apprentices in 2014 according to the CITB3. Despite this welcome increase, 9much more needs to be done. Gillian Econopouly, Head of Research at CITB, advises that with 200,000 jobs to be created in construction over the next couple of years, "many more firms need to take on apprentices so that our industry can deliver all of the exciting projects in the pipeline"
When it comes to 'hiring the right person for the job', more and more organisations are becoming rigorous with their recruitment processes, including extra stages of interviews, written assessments and character profiling. With more graduates and applicants than ever before, recruitment is becoming fiercer for employers and candidates alike.
Handling the shortage of skills
With the permanent recruits in short supply and with a lengthy lead-time, most companies rely heavily on a temporary workforce to plug gaps. Whilst using recruitment agencies to source temporary workers can be a short-term fix for the problem, it can also create its own challenges, namely:
Potential legal risks
When engaging agency workers, the agencies are responsible for checking that workers have the right to work in the UK, however, in our experience, we have found that 32 per cent of agencies fail to follow the correct procedures leaving their clients exposed. Many agency workers, particularly within the construction sector, have been engaged by umbrella payroll companies who help to maximise take home pay through travel and subsistence allowances. Legislation that came into force in April 2016 has removed the ability for umbrella payroll companies to make deductions for travel and subsistence where the worker is deemed to be under supervision, direction and control (SDC) which captures most agency workers. Our recent findings have identified that these schemes are still being used, hence putting the end client at potential liability for any unpaid taxes.
Lack of cost control
When using agency labour it is easy for costs to spiral out of control, without fixed pay rates or margins in place there is a lack of visibility of how charge rates are made up and often this can lead to overcharging.
Lack of management information and high processing costs
Often the cost associated to agency labour is unknown until the invoices are presented. And when the invoices do arrive, they are often an individual invoice per worker leading to high processing costs and time consuming processes to check for accuracy.
One solution to this problem is to implement a Vendor Neutral Management company to manage the agencies on your behalf.
What is Vendor Neutral Management?
You may already know about two of the main solutions for managing temporary and contract agency labour in the market – namely Preferred Supplier Lists (PSLs) and Master Vendor Agreements. Whilst both of these traditional methods have their pros and cons, Vendor Neutral Management is the 'have-your-cake-and-eat-it' solution, offering businesses the best parts of the two traditional solutions without any of the negatives.
A Vendor Neutral recruitment option takes total responsibility for the management of your temporary workforce. Much like a PSL, it uses a list of approved suppliers to source candidates, but because it is all controlled via a central management system, all jobs are released to your chosen agencies at the same time. The result? A fair and level playing field, where friendly competition is encouraged to ensure that each of your suppliers is working hard for you, all the time.
Not only that, but because it is all managed by one neutral vendor, you can reap all the benefits of having a variety of suppliers but deal with just one point of contact with one consolidated invoice. You don't even have to change your suppliers – your Vendor Neutral supplier will take care of that for you, managing and auditing your existing suppliers to ensure they are delivering you the results you need.
What are the benefits?
A Vendor Neutral recruitment solution is perfect for organisations that have a large temporary or contract workforce requirement. From standardised terms and conditions to legislation and compliance and even management of your brand, there are a huge number of benefits to reap from switching to a Vendor Neutral model. Here are a few of the biggest ones:
1. Only deal with one point of contact
One of the biggest benefits of a Vendor Neutral solution is that you get all the benefits of a broad supply base whilst removing the challenge of dealing with multiple suppliers and all their different agreements. With Vendor Neutral Management, a panel of agencies will be formed utilising your existing suppliers, taking into account factors such as financial stability, geographic capabilities and legal compliance, so you have the most suitable suppliers working for you. Not only that, but supplier communication – including review meetings – is taken care of, so all the fiddly admin work is done for you.
2. There's standardised terms and conditions
You will have just one set of standardised terms and conditions as well as a standardised recruitment process. This not only means that you can be confident that all of your supplying agencies are working to the same standard, all of the time, but it also means that you can keep control of your brand and the way it is portrayed to potential candidates.
3. Fair and visible margins for complete control
Another benefit of Vendor Neutral Management is the completely fair and clearly visible margins, so you can remain in total control of what is going on with each and every one of your suppliers. Not only that, but at the same time you can also benefit from direct cost savings of between six and 12 per cent thanks to standardising pay rates and margins.
4. Just one consolidated invoice
With a Vendor Neutral recruitment solution, you'll have to deal with just one consolidated invoice rather than getting buried under a pile of invoices every month. So not only will you save a great deal of time on administration, but there's also no need to manually check timesheets and invoices from all of your suppliers – that will all be taken care of for you.
5. Keep up to date with legislation and compliance
One of the biggest benefits of a Vendor Neutral solution is that you can use technology to store and track legal compliance information, such as Rights to Work, DBS checks and health and safety training, to ensure your workforce is legally compliant. In addition, as part of the service your agencies will also be audited every six months to ensure they remain up to date and these important issues so you can have total confidence and complete peace of mind at all times.
6. Increased brand management
Because all of your suppliers will have a standard process of engagement, you can also ensure that they are portraying your brand correctly to all of your existing and potential candidates so that they have a thorough engagement experience, meaning that they will view your business in a consistent and positive light.
7. Management information and reporting
Vendor Neutral Management puts you in the driving seat so you can see what is going on across your entire recruitment process, all of the time. With realtime KPI reporting and complete visibility across all areas of process and spend, you can remain in complete control.
1 https://www.gov.uk/government/uploads/system/uploads/attachment_data/file/210099/bis-13-955-construction-2025-industrial-strategy.pdf
2 Global Construction 2025 https://www.gov.uk/government/uploads/system/uploads/attachment_data/file/210099/bis-13-955-construction-2025-industrial-strategy.pdf
3 http://www.worldcement.com/europe-cis/09032015/CITB-survey-on-apprenticeships-in-UK-construction-sector-481/
4 http://www.worldcement.com/europe-cis/09032015/CITB-survey-on-apprenticeships-in-UK-construction-sector-481/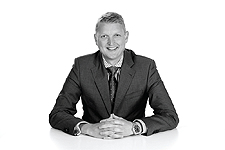 Jarrod Mollison is Business Solutions Director at Datum RPO, a leading Recruitment Process Outsourcing company. As experts in the field Datum RPO can tailor its solution including reduced administration, legislative compliance, increased retention, cost savings, management information, consolidated invoicing, improved supplier engagement and the ability to challenge the ineffective use of temporary and contract labour.
For more information, please see www.datumrpo.com