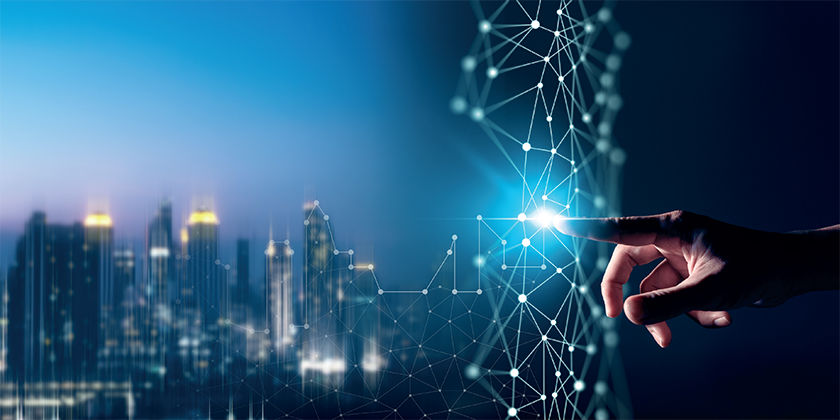 Moving towards a more digitised approach to construction is one of the key cornerstones of the Construction Playbook, but should companies be looking to develop their own solutions or instead look to specialist manufacturers? Martin Ward believes that while the answer isn't cut and dried, the underlying principles of digital transformation are essential to the industry's continued success.
The first step to recovery is admitting you have a problem, and with the construction industry that problem is digital maturity. We are so far behind the curve in comparison to other industries that for every area, such as BIM and project management software, where efforts are concentrated, there are numerous others that lag behind.
The main area of focus for many construction businesses at the moment is digitising some of their more traditional management processes, but the main barrier to this is a lack of both investment in and commitment to a digital strategy that brings about vital cultural change.
A strong digital transformation strategy is needed to ensure that the relevant data is being linked properly to get the right output, but many construction entities are caught between buying in specialist software or looking to develop their own in-house.
To buy or not to buy
The construction industry hasn't always had the easiest relationship with buying technology in, but it does provide significant advantages when done well as part of an overarching strategy. The primary advantage of this approach is the ability to shop around and find the system that works best in terms of integrating with your existing solutions, rather than ploughing significant time and effort into working with one developer.
By buying in specialist software, construction businesses can find the optimal solution – one which is agnostic, flexible, and does the best job of integrating with existing different data sources. This is especially the case for smaller companies, as it gives them greater flexibility to be agile and buy additional resources as they grow.
The caveat to this is the aforementioned lack of maturity in the construction industry's approach to the management software market, meaning that there is a bit of a perception issue at play. Software vendors – those seen as 'outsiders' to the industry – have in the past been guilty of not selling businesses what they need, leading to a resistance to adapting to technologies that aren't developed with construction industry applications at their heart.
Pair that with a reticence from larger companies to buy in technology that is perceived not to be as well suited to their established, traditional ways of working, and you can see where the challenge lies for software providers.
Build it and they will come
It is mainly for that reason that larger companies will look to in-house solutions and building their own software. Rather than look at an overarching transformation strategy, it is often easier and more convenient for them to build individual solutions for problems as and when they appear, adding newer modules as challenges emerge, and adapting in a reactive way.
However, in most cases, this approach is akin to putting a sticking plaster over a gaping wound – it may sort the bleeding short-term problem, but it quickly becomes an issue again once it is neglected.
Built technologies have a tendency to stand still – updates and improvements are often not forthcoming, meaning that the technology is very quickly not as good as it could be. All in all, built technology often struggles to meet its full potential, meaning that it can wrongly be seen as providing a poor return on investment.
The ying and yang
As with most things in life and business, success is often achieved through a balance of two contrasting approaches, and digital transformation is no different. Differing elements of the industry benefit best from different ways of addressing the buy vs build challenge, and there is harmony to be found in the two.
A great example of this is major contractor Willmott Dixon, which uses enterprise software to manage customer focused problems such as measuring social value, but specialist providers' technology for core business improvement and driving KPI standardisation in the shape of Mi Performance.
A big issue for construction companies looking at digital transformation is that they struggle to look at the bigger picture. The key to doing this well is thinking backwards – look at where you want to be and how the technology helps you achieve that, rather than pure functionality.
The reality is that the only way that digital transformation is truly going to be embraced is if there is as much investment in implementing the technology as there is in buying the technology itself. If the work and investment is put into adoption and mobilisation throughout the business, companies will begin to see the cultural change that is needed to enable their teams to realise the full value of digital transformation.
Technology can offer marginal gains in a competitive environment, but also bridge the gap between customer and client, so adaptation of it can benefit not just internal audiences, but stakeholders too.

Martin Ward is director at Mi Project Solutions. Mi Project Solutions bridges the information gap between contractor, framework and customer – developing solutions that automate delivery and ensure compliance; ensuring evidential outcomes are captured, reported and analysed throughout the delivery life cycle
For more information please see: https://miprojectsolutions.com/solutions/mi-performance/