Dan Hopcroft discusses upskilling as a means to accelerating the transition towards sustainable heating alternatives  
On the road to net zero, the UK is facing some major challenges when it comes to making the low carbon economy a reality. With an increasing demand for clean energy and the shift towards more sustainable practices, one of these is ensuring the UK workforce has the correct skills to deliver the new solutions that will help meet net zero targets. 
The construction and engineering sectors play a key role in shaping the ways we produce and consume energy. It is clear new skills and expertise are needed to design, build and maintain sustainable infrastructure which can meet the demands of a lower carbon future. This transformation will also create job opportunities and support growth in the sector, while contributing equally to the UK's economic success and sustainability goals. 
In order to address the skills challenge, it is crucial for businesses to leverage existing workers' energy and commitment as they consider upskilling initiatives. It is really important they see their opportunity and how much their contribution will be valued in a lower carbon society.  This is particularly important in areas such as low carbon generation, renewable energy, energy efficiency and digital technology – the growth of which are all critical to achieving net zero. 
As the UK faces a critical time in its energy future, EDF is proud to be a key partner to the government in developing new nuclear power generation capacity. These facilities will play a pivotal role in the low-carbon transition and require a highly skilled workforce, so we are investing in training and development programmes within the construction and engineering sectors. 
These will ensure we have the right people to build, operate and maintain new equipment, interpret data from complex systems and develop innovative solutions to emerging challenges. On top of this, all of the employees working on new nuclear facilities must adhere to stringent safety protocols and environmental regulations. That is why we are investing in professional, accredited training programmes that focus on new technologies.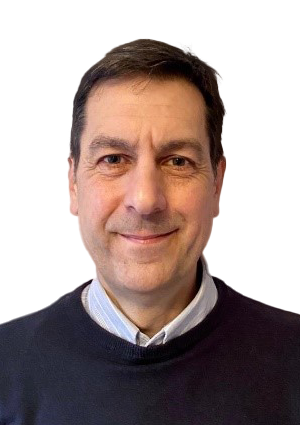 Enhanced heating efficiency 
But we are not just investing at macro scale on the generation side. EDF is also committed to helping develop the engineering skills within business and consumer markets that support transition to lower carbon technologies. 
For example, it is critical that we find sustainable alternatives to gas heating for buildings here in the UK. We believe that the latest generation of air source heat pumps represents a really great opportunity to help people reduce the carbon emissions associated with their workplaces and homes. 
Heat pumps boast an impressive efficiency rating of over 300 per cent, compared with traditional gas boilers that are, at best, 94 per cent efficient. Heat pumps also have a potential working life of up to 20 years, far longer than a traditional boiler, which means a typical household can reduce its carbon emissions by more than 23 tonnes of CO2 over a decade. 
Investing in skills 
Despite the government's target of installing 600,000 heat pumps by 2028, the UK currently only has fewer than 4000 qualified heat pump installers, in stark contrast to the over 100,000 gas safe engineers in the country. 
The shortage of qualified personnel calls for a concerted effort to upskill the existing workforce and train new professionals in heat pump installation and maintenance. This also involves putting the necessary measures in place through crucial funding and designated facilities to train employees. By doing so, we can accelerate the transition towards sustainable heating alternatives and contribute towards a greener future. 
Last year, EDF, alongside CB Heating and Daikin, launched a new Training Academy in Clacton as part of the Heat Pump Installers Network initiative to help engineers develop the skills required to transition from fitting traditional gas appliances. It is practical steps like this that will help build the skills and expertise we need to improve the energy performance of our buildings. 
Accelerating progress 
According to research from McKinsey, roughly 14 per cent of the global workforce will need to adjust their skill sets to accommodate digitalisation, automation and advances in data and artificial intelligence by 2030. To meet future energy demands, it is essential that companies in construction and engineering prioritise upskilling their employees and get on with creating a workforce fit for the future. 
Ultimately, the UK government also has a vital role to play in supporting upskilling. As the industry continues its transition towards a more sustainable future, it is essential that policies are in place to facilitate the necessary training and development for workers. In this way, we can form the sorts of partnerships that will help accelerate progress across infrastructure, energy and other markets to meet the challenges and opportunities that lie ahead.  
For a list of the sources used in this article, please contact the editor. 
Dan Hopcroft is Director of Zero Carbon Heat at EDF. EDF in the UK is leading the transition to a cleaner, low emission electric future, tackling climate change and helping Britain reach net zero. It is the UK's largest producer of low-carbon electricity, meeting around one-fifth of the country's demand and supplying millions of customers with electricity and gas.