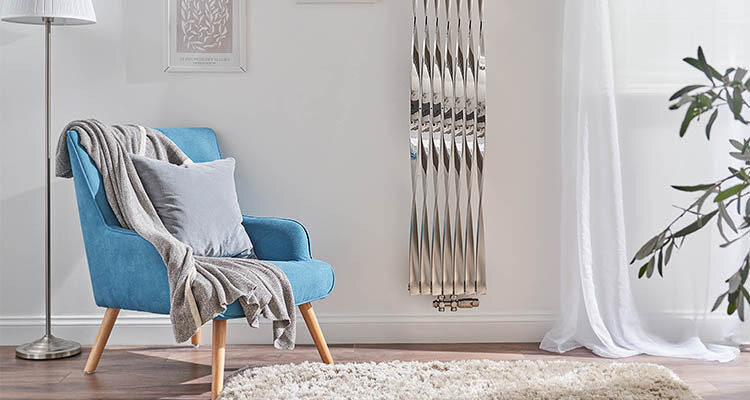 Embrace the autumn chill with Pitacs, a leader in innovative heating solutions
Headquartered in Milton Keynes, Pitacs Ltd is a national distributor of heating, lighting and electrical cable products, and a leader in the industry. With its commitment to innovation, exceptional customer service, and a diverse range of offerings, Pitacs has carved a prominent place for itself in the market. Renowned for its large, in-stock product range available for next-day delivery, the company boasts a warehouse of 110,000 square feet and can store over 16,000 pallets of products. Over the years, Pitacs expanded its operations and diversified its offerings.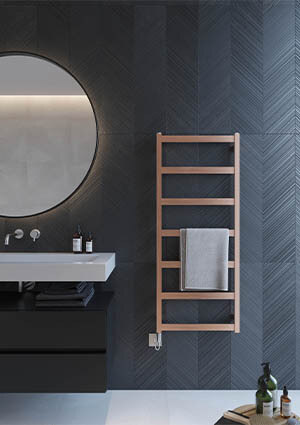 This expansion was made possible through the establishment of several brands which offer an extensive range of products. AEON, Ultraheat, Pitacs Cable, Time Cables, and Time LED are all united under the Pitacs umbrella. These brands collectively offer a wide range of solutions, including radiators, towel rails, LED products, and certified cables, enabling Pitacs to emerge as one of the UK's leading distributors of heating solutions and electrical and data cables.
Comprehensive product portfolio
Through its well-established network of subsidiaries and strategic partnerships, Pitacs has effectively increased its global presence, catering to the diverse demands of customers in 38 different countries. Each individual subsidiary contributes its unique expertise and product offerings to the company's comprehensive selection. The electrical division was established in 1994 with Pitacs Cable and expanded in 2014 with the creation of Time Cables. Both companies offer high-quality and readily available electrical products which are British Approvals Service for Cables (BASEC) and Harmonised Approval of Cables (HAR) approved. This group provides a varied assortment of electrical cables, including general wiring, flexible, low voltage, and control cables. The products are stocked by numerous local and national businesses, including retailers, wholesalers, and merchants.
Although its offering has diversified considerably through the decades, heating solutions have remained a notably prominent product line for Pitacs. With the launch of Ultraheat in 1990, the company has established itself as one of the UK's key heating brands. The subsidiary's considerable range of panel radiators and heated towel rails exemplifies Pitacs' dedication to performance, high-quality engineering, and stringent standards. Ultraheat offers customers a broad collection of heating solutions that caters to their evolving requirements and personal preferences. The Ultraheat Premier Range is a collection of stylish and efficient radiators and towel rails. The range's popularity can be attributed to its attractive combination of highly competitive pricing, stylish designs, and large in-stock range, making it a compelling choice for customers. The latest addition to its product line-up is the A-Line range of electric panel heaters, offering energy-efficient heating through Wi-Fi enabled smart-controls. The introduction of these new products exemplifies Pitacs' proactive approach in anticipating customer preferences and staying ahead of changing trends in domestic heating and design.
Innovative solutions
The company widened its heating range further in 2003, with the launch of AEON. Operating from its own facility, AEON encompasses a collection of sculptural heating products. The brand delivers bespoke luxury radiators and towel rails in stainless steel, combining high quality materials, innovative design, and expert craftsmanship.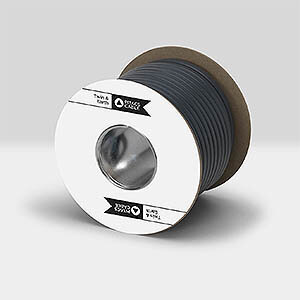 In line with the company's commitment to customer satisfaction, Pitacs introduced its latest subsidiary called Time LED in 2016 in response to the demands of its clients. The auxiliary company sells market-leading products such as downlights, battens, highbays, LED frame panels, and GU10s. These products are meticulously crafted, combining exceptional design, quality, and functionality. They are available for purchase at hundreds of electrical wholesalers across the country. But the company's new star-product is the eight-watts Prestige Pro Fire Rated Downlight (Prestige Pro), which was released in 2021. The Prestige Pro gives customers the option to choose from four colour temperatures through a simple switch operation, allowing adjustments without the need for costly replacements. The range also includes five different ring finishes, providing numerous possibilities for customisation. Time LED ensures the safety and reliability of the Prestige Pro by subjecting it to rigorous testing under various conditions, resulting in its attainment of a Fire Rating certification. With a 50,000-hour lifetime and a five-year warranty, the product is designed to benefit Pitacs' valued customers as well as installers, and electrical wholesalers.
Moreover, the company acknowledges the significance of addressing environmental concerns, including climate change, as part of its overall dedication to creating a positive impact. As a result, Pitacs has taken significant steps to reduce its carbon emissions and promote environmentally friendly practices. Upon relocating to its Milton Keynes headquarters in 2010, the company installed a remarkable solar panel roof system comprising 600 panels with a capacity of 150-KWP. Furthermore, it implemented a customised thermal water heating system to offer an environmentally sustainable solution for heating water used by its employees. Electric vehicle charging points have also been made conveniently available to both the company's staff and visitors.
Pitacs' commitment to innovation, customer satisfaction, and environmental responsibility has solidified its position as a leading distributor of heating products. Through its diverse portfolio of subsidiaries, Pitacs continues to drive industry advancements across its vast array of products.
www.pitacs.com
www.ultraheat.co.uk