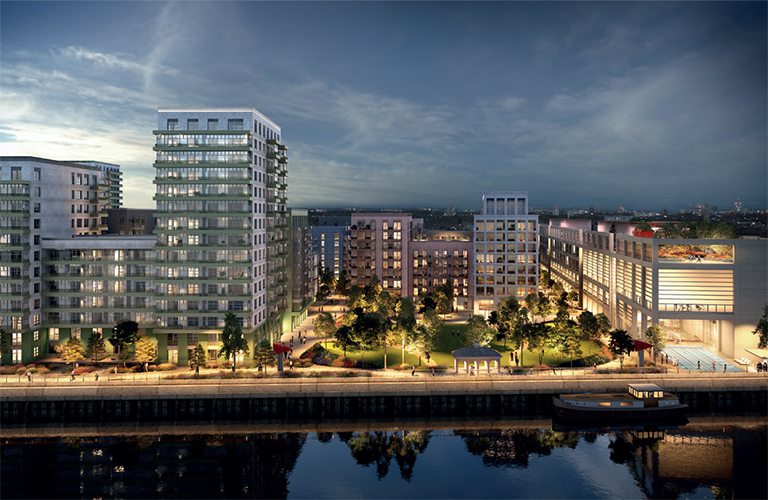 The plans for the 6.1-ha site envisage the creation of up to 1,610 new homes, including three-storey townhouses, lower blocks of six-to-nine storeys and taller blocks of between 15-to-18 storeys, as well as light industrial and commercial space and a two-form entry primary school. The proposal also features a major new public park along the river and community leisure facilities, such as a gym, outdoor pool, tennis court, rooftop running track and café.
The masterplan, designed by Glenn Howells Architects and HAL architects, was designed and evolved through a series of workshops with the GLA, London Borough of Newham, its Design Review Panel and other key commercial and local stakeholders.
The design for the scheme takes its inspiration from the site's riverfront location and the large number of art deco buildings nearby. It also reflects the site's urban context and industrial heritage, aiming to consolidate the new neighbourhoods around Pontoon Dock and Silvertown Quays Station, while providing an effective transition to the strategic industrial land to the east, which is home to Tate & Lyle's London sugar refinery.