Whilst proving successful in new markets, Tomoku Hus' superior timber housing continues to appeal to the discerning Japanese sector
Built for success
Whilst proving successful in new markets, Tomoku Hus' superior timber housing continues to appeal to the discerning Japanese sector
Tomoku Hus is a leading manufacturer of prefabricated wall components for wooden houses and one of the largest companies in the Nordic region. Based in Sweden, the Japanese owned company primarily manufactures timber houses and operates a smaller division that produces windows and window-doors, also built for timber houses. The company predominantly serves the Japanese market, where Swedish wooden single-family houses are very popular.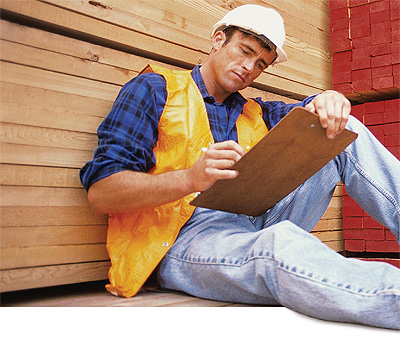 Established in 1991 as a manufacturer of housing components for Sweden House, Tomoku Hus is based in Insjön, Sweden and is wholly owned by Japanese companies. Its ownership is comprised of Tomoku Co. Ltd (60 per cent), Sweden House Co. Ltd (20 per cent), Mitsubishi Corporation (15 per cent) and Mitsubishi International GmbH (five per cent). In 2002, the growing success of the business led to the opening of a second production plant in Gävle, which is 75 miles north of Stockholm on the Baltic and chosen for its good port facilities. Sweden is an ideal location for the company as it offers lower production costs and disbursement than Japan.
Sweden House, a leading supplier of imported houses in Japan, is based in Tokyo and organises orders from Japanese customers. The majority of Tomoku Hus' products are exported to Japan, though the company does operate in other markets on a smaller scale. Tomoku Hus began by producing housing components before expanding in 1996 and 1999. Its production of small wall components for houses is highly automated and consists of eight lines: three lines for wall components, two for wall components with windows, one for wall components with doors and two for inner wall components.
In addition to these, there are seven workstations where a smaller series of wall components can be handmade and production lines for the automatic cutting of wood, plywood and board. Much of the raw material provided by suppliers arrives ready-cut to specification and trusses are precisely cut in the factory ready for assembly in Japan.
The company's factories are highly automised and Tomoku Hus aims to produce around 2500 houses and 45,000 windows and window-doors each year. It has a turnover of 280 million Swedish kronor and of its 90 employees, around 50 staff work in the house factory while 30 operate the window factory. The high quality of its products and the increasing demand for them has led to expansion into new markets as well as the extension of production facilities and capacity. Sales growth, branding and marketing is handled in Japan, allowing Tomoku Hus in Sweden to concentrate solely on efficient production methods. The production machinery is regularly maintained to ensure machines work at optimum efficiency and production processes are continuously refined in order to ensure products are durable.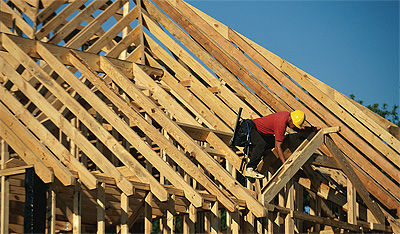 For effective production and loading, the company expects its suppliers to meet its demand for quality controls when the material arrives and all materials are stocked undercover in the ample storage area. Owing to the Japanese market's demand for high quality, Tomoku Hus requires that suppliers have JAS (Japanese Agricultural Standard of Organic Agricultural Products) approval for their forestry products, which requires certification. This is very important to the company as it prides itself on providing timber products that exceed its customers' high expectations and by working solely with certified suppliers, it can confidently promise clients a completely satisfactory service.
For the production of small house components and for trading, Tomoku Hus uses planed wood from spruce, planed and impregnated pine, glue laminated timber, plywood, board, insulation, windows, doors, panels, and plastic foil. The window factory, which began production in 2002, manufactures approximately 45,000 windows and window-doors per year. The majority of the raw materials utilised in production and as trading material originates from Sweden, though a percentage is sourced from the other Nordic countries. The trading material is stored for a short period of time before being loaded into containers at the factory, though some deliveries are co-ordinated to involve direct transfer from the company's suppliers to its customers.
When loading its products, Tomoku Hus uses containers that are 40-feet long, which allows it to have a loading capacity maximum of 14 units per day, with a daily average of seven. Floors, stairs and other materials are not manufactured at the factory but the capacity allows for them to be loaded into the containers at the sites. Modern machinery, fully trained staff and high-quality raw materials ensure that the factory's output is of an excellent standard, a foundation on which Tomoku Hus has built its solid reputation. With Japan's demand for high-quality timber houses and
housing components increasing, and new markets opening up outside of Asia, further expansion of production capabilities looks probable as Tomoku Hus continues to deliver superior timber products.