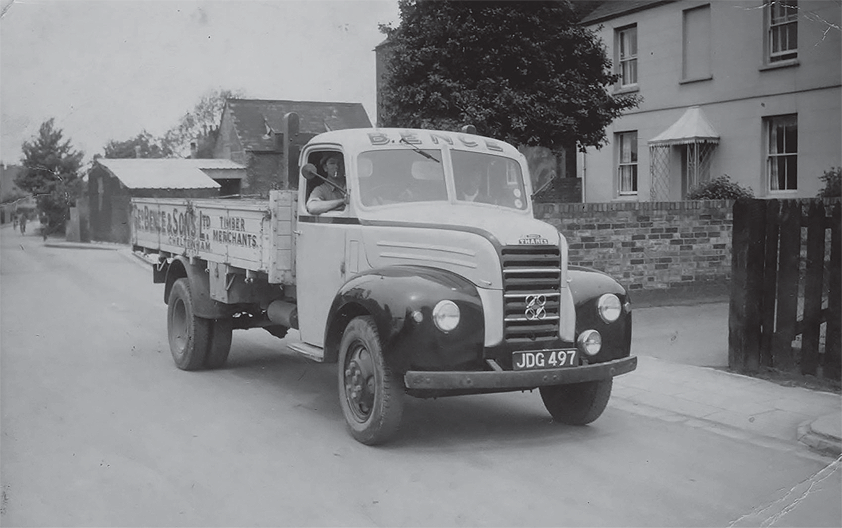 Constructing a legacy
Gloucestershire's leading independent builders' merchant, George Bence & Sons, has deep roots in the past and ambitious plans for the future
Though much has changed since George Bence & Sons (Bence) opened its doors for the first time in 1854, one key detail remains the same: the company is still a family-run business committed to providing exceptional customer service to the communities it serves. Over the course of its 166-year journey, horses and carts may have been replaced by six-wheel crane lorries and other modern technologies, but Bence's desire for success has remained constant. The result is that, today, the company is Gloucestershire's leading independent builders' merchant, with a reputation across the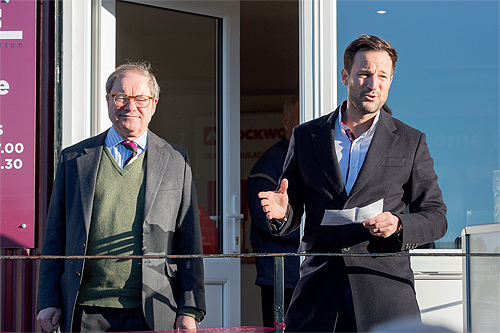 UK for its professional excellence and substantial industry expertise.
Multi-faceted business
Headquartered in Cheltenham, Bence is now in its sixth generation of family leadership. Paul Bence – son of Chairman Chris Bence – took over as Managing Director in 2010. After introducing his own management team, and establishing his vision for the firm, Paul has transformed Bence from a one-branch business turning over £10 million a year, to a highly profitable, five-branch organization with an annual turnover of £30 million. Paul believes that Bence's workforce, brand, and industry standing have all been instrumental factors in a decade of significant growth.
"Firstly, Bence is a people's business," the Managing Director declares. "Our people very much run the show and we oversee it and fine tune things. The average length of staff tenure is around 12 years now, whereas I think the national average is about 2.6 years, so we are way ahead in terms of employee length of stay. It's quite amazing actually to see the amount of people who come back to the business as well. We've got another former team member coming back next week who has been away for six years. Our people remain very important and we've got some very knowledgeable and experienced staff who enjoy working for us. That is what sets us apart.
"The fact we are an established brand has been greatly beneficial too. Everybody in our areas know that if you need something for your house, you can go to Bence's. We are lucky to have that long-term association and that hasn't changed over the years. As a merchant, we don't make anything; we bring things in and we sell them on, so it is very important to have stock available for all eventualities. If Mr Smith comes in and needs a couple of bolts for his garden gate, we've generally got it. Alternatively, we might have a very large house builder who needs ten plots worth of bathrooms delivered the next day and we've got that as well.
"Consequently," Paul adds, "we are a multi-faceted business with over 15,000 product lines. We have a decorating centre offering exclusive paints, including Farrow and Ball and Little Greene, a standalone roofing business, an online business that has performed very well this year, and very smart kitchen and bathroom showrooms under our Obsidian retail brand. This month, Obsidian has been recognised with an international design award for kitchens and bathrooms, which is a huge honour, and shows that we offer something unlike anywhere else in the Cotswolds. It gives us encouragement to expand our business next year as well."
Expansion plans
The expansion Paul mentions includes opening an additional plumbing and heating business in the Gloucestershire area, introducing a new 'mixed merchant' location in Worcestershire, as well as adding a specialist civil construction business to the Bence portfolio. Bringing on board another trade-specialist location alongside Bence's already-established decorating and roofing centres would not only help to improve customer experience, but also expedite completion of the company's diversification objectives. As Bence's resilience in the face of 2020's Covid-19 pandemic has proved, a multi-skilled, adaptable, and differentiated business not only benefits customers, but also helps to secure the health of a firm when times get tough.
"Unfortunately, on that fateful Monday night in March when Boris Johnson said the country was going into lockdown, I couldn't find the right book or training module to tell me what to do in a global pandemic," Paul jokes. "We acted very quickly though and the beauty of our business is that we can be flexible. We haven't got any red tape around us and we can make decisions swiftly, when needed. We were lucky in that the construction industry was allowed to continue working, and though we did have to batten down the hatches in some ways, we ended up as one of the few remaining merchants still open. We had people travelling two to three hours for some angle beads or plaster, which was uncharted territory for us, but we were able to serve that demand whilst keeping our workforce safe with social distancing, facemasks, sanitizer, and all the recommended initiatives.
"Ultimately, we weathered the storm," Paul continues. "We negotiated a slowdown in production that caused some stock blips, and now, of course, we are facing another lockdown, but construction continues and we are not expecting the kind of panic buying we experienced earlier this year. It's been a long journey, but we have remained steady."
For many UK businesses, the Coronavirus pandemic continues to cause widespread uncertainty for the year ahead, but at Bence, Paul remains cautiously optimistic about the future. After operating as a vital link in the chain of the construction industry throughout 2020, Bence is set to finish the year with a strong balance sheet and Paul believes there is no better time to invest in the company's growth.
"Why wouldn't you?" he says. "There are opportunities out there right now. There are good people looking for positions and so we are going to give them a real chance to come and work for us and make a difference. I am hoping to put another 20 people on to our payroll next year and by doing that the business will carry on through 2021 in an even stronger position. It's good for us and its good for the economy because we are stimulating more work."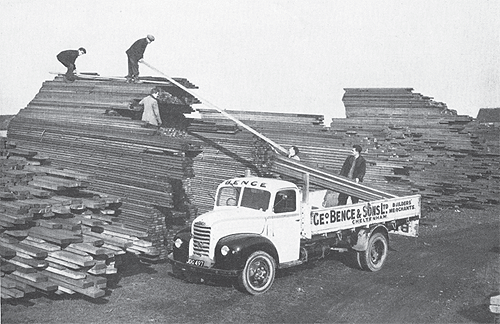 Industry knowledge
Alongside his primary position as Bence's Managing Director, Paul also acts as Chairman of the Builders' Merchants Federation's Kitchen and Bathroom Forum, a platform that allows him to share industry knowledge with peers and encourage more general builders' merchants to become involved in the kitchen and bathrooms business. Additionally, Paul works as Trading Director for Bence's national buying group of 40 independent merchants, with a combined annual turnover of around £1.6 billion. These varied roles Paul plays across the business and within the industry are evidence of his eagerness to see Bence grow as he becomes the latest family member to contribute to the company's soaring future and storied legacy.
"The way I look at it, it's just my turn in the seat at the moment," he states. "It's just my turn to wear the watch before I pass it on. My children are ten and six, they're still quite young, but if they want to sell toilets and blocks in the future like I do, then great, there will be a place for them. We are a generational business that is nowhere near looking to sell out, or anything else to that matter. We want to grow and I want to put the business in as strong a position as I can during my tenure."
As we approach the conclusion of a year like no other, Paul has had time to reflect on Bence's performance in 2020. Though there have certainly been ups and downs, the Managing Director is pleased with the way the firm has pulled together in the face of adversity, emerging unscathed and better prepared to continue on a trajectory of growth in 2021.
"I've been lucky enough to go on great management courses and get good business coaching and so I am someone who is always reflecting on my own performance, always giving myself 360 feedback, and always asking, 'did I do the right thing?'," Paul reveals. "One big question for me during March and April this year was, 'did we do the right thing by staying open?' I asked that question every day for a long time, but now I look back, I think it was absolutely the right thing to do because we managed to save everybody's job in the process and we are now in a position to grow the business into 2021 and beyond."
George Bence & Sons Group
www.bence.co.uk
Services: Independent builders' merchant