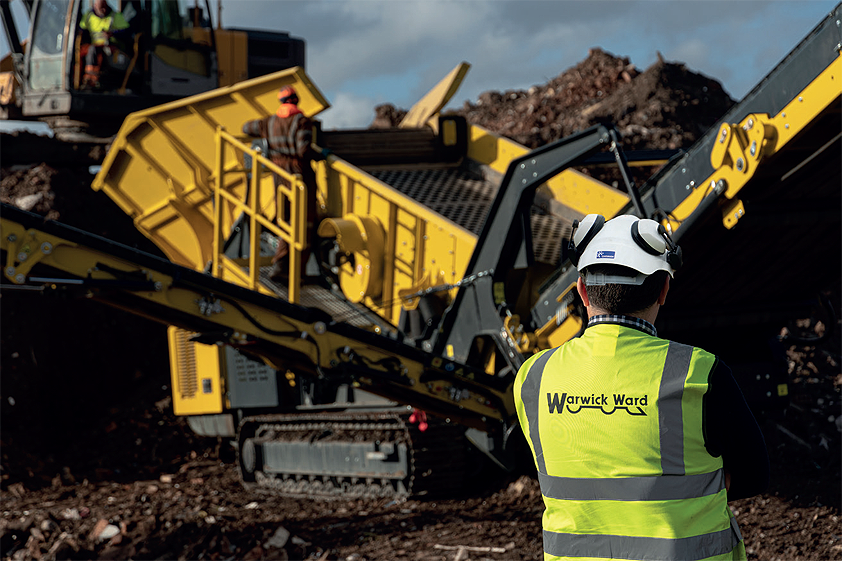 Earthshaking service
Celebrating its 50th anniversary in 2020, Warwick Ward has firmly established itself as a family-run one-stop shop for earthmoving equipment, recycling equipment, and spare parts
Alot can happen in 50 years. In the case of Warwick Ward, half a century has seen the business transformed from a fledgling equipment dealer operating out of a family home, into Europe's largest stockist and supplier of new and used wheel loaders, earthmoving equipment, waste recycling equipment, and spare parts.
Founded by its namesake, Warwick Ward is still family owned and operated today, and the firm's Joint Managing Director, Ashley, is Warwick's son. Speaking to Construction & Civil Engineering, Ashley reveals that the anniversary celebrations of 2020 have given the team at Warwick Ward an opportunity to look back and appreciate the company's origin story. It is a history that Ashley believes holds great relevance to the company's present, and a tale that should inspire pride throughout the organization.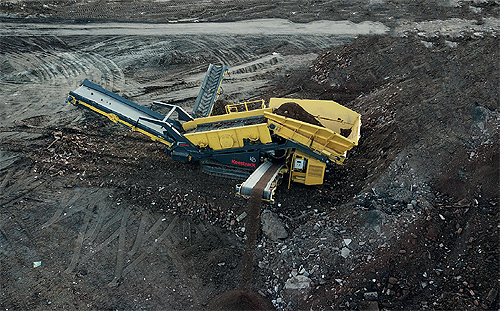 "Dad was a very dynamic, bold, entrepreneurial type of character," Ashley begins. "He was quite bright to see a gap in the market for wheel loaders – or loading shovels as they might also be called – and so, in our formative years, using his knowledge, all he did was buy and sell used equipment. We became known as experts in our field and started to do quite a bit of export, as well as the UK business. We bought some premises in Barnsley, a yard and some workshops in the centre of the town, and the business grew very quickly from there."
The next phase of the company's development was the addition of a used spare parts business. By buying older machines that could be broken down into their constituent parts and made available for sale, Warwick ensured that customers would not need to buy any new, expensive components and improved the firm's credentials as a 'complete solution' provider.
Following the introduction of Warwick's brother, Trevor, into the expanding business, the company purchased a 14-acre site that it has called home to this day. It was then, in the mid-1980s, that Ashley and his brother Matthew joined the firm.
"Matthew was a year younger than I," Ashley says, "and he was a bright lad who came into the business straight from school around 1984, while I went off to study Business Management and Finance at Teesside University. I had no real thought growing up as to whether I was interested in the plant and machinery sector or not, but the door was always open and as I finished my qualifications I decided it would be crazy not to look at it. I think my dad was delighted that Matt and I took an interest, maybe thinking that there was an opportunity to push things forward from there, and that is basically what happened.
"We were still just selling used equipment at this time, but we had become widely recognised as the biggest supplier and stockist of used wheel loaders and spare parts in Europe. The true turning point in my journey was when Dad decided in late 1999 that it was time for Matthew and I to take the reins, which was a daunting task, but we were ready to do it."
Expanding operations
With Ashley and his brother in charge, Warwick Ward saw its annual revenues rise from £2.5 million to £7.5 million between 2000 and 2006. Eager to take the business to new heights whilst securing its long-term future, Ashley and Matthew began looking for ways to diversify the company's offering.
"One of our biggest customers informed us that they were building a waste recycling facility and that they wanted us to supply all of the kit," Ashley recalls. "The only caveat was that all the equipment needed to be new to fit a 24/7 operation. They needed something with warranty that only new equipment can provide. This was obviously a problem and so Matthew and I set out to find a solution.
"We started looking for brands that we would feel comfortable working with, but the majority had long-term arrangements already in place with dealers. Then, and you might call it fate, the UK's biggest CASE dealer, Saville Tractors, went bust. This left a massive hole in the country where CASE had no representation, and so after a few lengthy discussions, we were offered the chance to take over for the North, Yorkshire, and the surrounding areas in late 2006."
The deal was a resounding success and, despite the recessions that followed, Warwick Ward has grown to become one of the largest CASE dealers in Europe. Since then, Ashley and Matthew have been focused on balancing the firm's family values with a larger, more corporate business model, as Warwick Ward increases the size of its workforce and expands its footprint.
"Because we were doing such a good job for CASE – winning awards such as the 2011 European Dealer of the Year – they asked if we had the appetite for further territorial growth because their Midlands dealer needed replacing," Ashley states. "Having more than one depot was another big change for us, but the increase has made us more visible on a global scale and led to us being contacted by TANA in Finland.
"TANA were known to us for making waste and landfill compactors, but I did not know that they made waste shredders too, which was quite a new concept. More and more machinery we were selling was going quite naturally into the waste sector and we had great relationships with some big waste businesses. It was a thriving sector, and I thought all of those guys could be potential customers for waste processing equipment. We liked TANA and their product, and we eventually got national distributorship for it and did very well. It fitted exactly as I hoped with the other elements of the business, and it took us into a new world where we weren't just selling plant and machinery from CASE, but recycling equipment as well."
Company ethos
Warwick Ward's move into the waste processing sector led to it becoming a stockist of Terex's new range of recycling products in 2016, Ecohog separators, and more recently, the company took on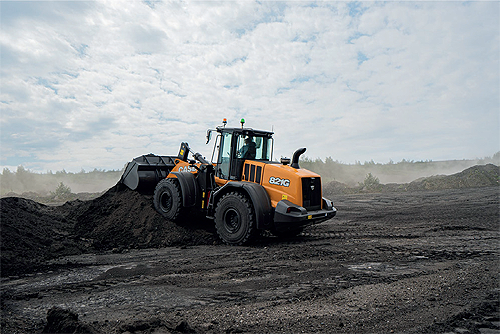 UK representation for Keestrack and its successful line of crushing and screening equipment. For Ashley, adding Keestrack and Terex felt like the last puzzle pieces in Warwick Ward's mission to become a complete one-stop shop for the construction and recycling world. When it comes to the company's longevity and success however, the Managing Director believes that a commitment to the organisation's core values and beliefs has been just as important as its product and service offering.
"Obviously, we are a markedly different-looking organisation today than when we started, but after all this time, nothing has changed at Warwick Ward in terms of the ethos and DNA of the business," Ashley declares. "My dad was all about honesty, value, and integrity. Everyone who represents us has to understand that this is who we are. We have to be honest about how we do things and we have to provide a premium service to the customer at value. You have to offer value to your customer base so that their overall experience is that they feel looked after and that we care. I use that word 'care' because it is key to us. At the end of the day, our customers are our lifeblood and I stress that to everyone here."
Continued growth
As the best performing CASE dealer in the UK, in 2019, Warwick Ward began talks with the construction equipment firm about opening a third depot in the south of England and becoming the CASE dealership for London, the South East, and the Home Counties. A site was secured in Harlow recently, and Ashley expects that the new location, complete with a team of engineers and salespeople, will be up and running by November 2020. The fact that the project has gone ahead in spite of the challenges posed by the Covid-19 pandemic is testament to Warwick Ward's resilience in the face of adversity.
"We are all taking it day by day at the moment, but behind the scenes we are working hard and the teams' efforts are reaping their rewards," Ashley asserts. "We have a very strong and substantial hire business that we have developed over a number of years, and that continues to support us in the short-term, but allied to our core business we are bullish about the future. We have a huge amount of people to look after out in the field and that is our priority, to make sure that we can deliver on that front. For us, it is all about servicing our existing customers to the best of our ability, making sure that we don't let them down, and striving to develop our new depot and territory – those are our main areas of focus."
Warwick Ward
www.warwick-ward.com
Products: Earthmoving equipment, recycling equipment, and spare parts