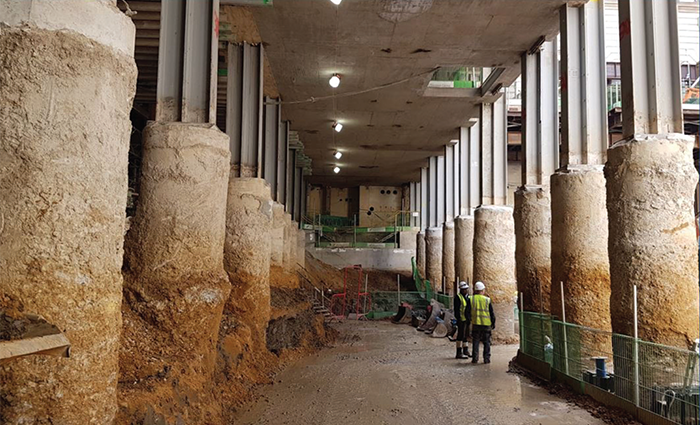 How Franki Foundations' century in business is inspiring continued innovation in the UK's piling industry
Franki Foundations (Franki) is the UK leader in the design and build of piling and foundation solutions, employing an experienced team of design engineers and operating a large directly owned fleet of both traditional and patented piling rigs. Franki is using its vast experience and history of innovation, to achieve tremendous success despite the recent supply chain challenges and economic uncertainty and continues to revolutionise the piling industry.
The company's portfolio of iconic projects includes the redevelopment of the former American Embassy on Grosvenor Square, Lord's Cricket Ground, One Centenary Way in Birmingham, and the redevelopment of Leadenhall Street in the City of London. Jonny Miller, Pre-Construction Manager at Franki, joins us to discuss the company's continued growth, pioneering designs, and motivations for the future.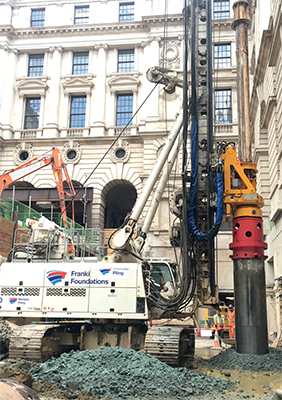 Franki was born out of innovation with the patent of the Franki pile in 1909. Over the next century, it led the industry through the development of new techniques, such as the Atlas pile in 1960 and the first diaphragm wall in 1962. After tremendous growth in Europe, Franki entered the UK market in 2006 through the acquisition of Able Piling, but it was its own acquisition by Besix in 2008 that further accelerated its expansion in the UK.
Even with its rapid growth, Franki "still undertakes the domestic and small-scale projects that were our stepping-stone into the UK market," Jonny begins. "Staying true to our roots in this way ensures that we remain humble and value every client, appreciating the importance of the work we are entrusted to carry out for them."
Similarly, the historical origins of Franki remain central to its mission. "Playing to our historic strengths of quality and innovation enables us to provide our clients with more efficient and cost-effective solutions," says Jonny. "In doing so, we strengthen the partnerships with clients, who appreciate the value we add to their project through identifying opportunities for efficiency and savings."
He continues: "We recognise the challenges our clients face from the changing market conditions and use our technical expertise to provide the necessary solutions." Such collaboration is evidenced in the redevelopment of The Old War Office at 57 Whitehall, which included a five-storey basement and three additional floors on top of the original building.
"Our vast experience and knowledge of deep basement piling helped us to design and deliver the most efficient solution for the client," recalls Jonny. "Situated in a highly sensitive and prominent location within central London, the landmark project at 57 Whitehall required careful planning and installation of 687 piles, comprising a 900mm diameter secant wall and 1500mm diameter bearing piles, complete with plunge columns to depths of up to 40m to enable top-down construction."
Always looking for ways to improve, the company's Martello piling division has revolutionised the installation of large diameter piles. It has created a unique method that enables piles of 1050 mm diameter to be installed to depths of 40m within as little as 3.5m headroom. Jonny adds: "We are the only company to offer this service, which has led to Martello being used as part of the solution at 57 Whitehall, as well as many other iconic projects such as Battersea Power Station, The V&A Museum and The Royal Opera House.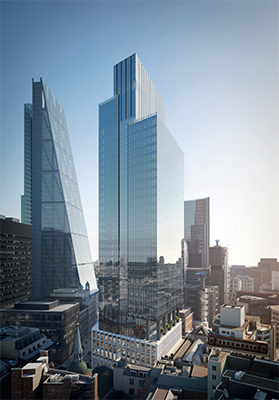 "A new range of piling rigs was created and patented to achieve this capability, which offers the potential to shorten build programmes by months and achieve significant overall cost savings," he continues. It is this kind of innovation that resulted in Franki being finalists at the Ground Engineering Awards for Technical Excellence and at the Federation of Piling Specialists Awards for Efficiency Through Technology. They were also awarded Project of the Year by ASUC for their underpinning work.
"It is the expertise and dedication of our people that truly sets us apart in the industry and keeps our clients coming back to us," states Jonny. "In keeping with our company history, we are a team of can-do problem solvers, who excel at implementing engineered and bespoke solutions for a wide variety of projects and sectors. We have our own Research and Development division to create these bespoke solutions in-house, which upholds the company ethos of continuous improvement and innovation."
The current economic climate poses a challenge to the construction industry. "While the increase in costs will have already been considered in many projects, margins remain squeezed and the overarching challenge for the entire industry for the foreseeable future is to find ways of building sustainably, without compromising on quality and safety," he explains. "As an industry, we must resist the temptation to race to the bottom, but instead invest in the resources that add value to clients' projects and this technical, professional approach will maintain healthy businesses."
Looking ahead, Franki is focused on becoming the leading provider of piling and foundation solutions, particularly in London and across the South of England. Jonny explains: "Our five-year plan is not simply structured around targeting growth or increased turnover, instead we will continue to stand out through our commitment to a quality-led approach, utilising our technical strengths to meet our clients' needs, providing unique construction sequencing and processes that incorporate true value engineering.
"We come into 2023 with our strongest forward-order book for over four years," concludes Jonny. Through our proven strengths of technical expertise, innovation, and high quality, we expect this growth to continue through repeat and new business despite the challenging market."
www.frankifoundations.co.uk