Launched in 2006, Jewson's OneSource provides a variety of flexible services that enable customers to get what they need, when they want it
Source of perfection
Launched in 2006, Jewson's OneSource provides a variety of flexible services that enable customers to get what they need, when they want it
Jewson is the UK's leading supplier of timber and building materials, with over 500 branches nationwide. Most of us know Jewson as a timber and building supplier, but the merchant also offers specialist landscaping, joinery, tool hire, and kitchen and bathroom centres, providing the best quality materials and products the builder needs to get the job done quickly and efficiently.
As part of the Saint-Gobain Building Distribution Group, Europe's number one building materials distributor, Jewson recognises its role in helping its customers complete their jobs to deadline and the shopfitter and fitout sector is one area in particular where deadlines need to be met at extremely short notice. Focusing on this sector, Jewson launched OneSource in 2006. The flexible delivery service enables customers to get what they want, whenever they want it and delivered to wherever they need it from a source of more than 400,000 products. Orders are made by a single call to a dedicated freephone number, which provides consistency and saves considerable time. So, whether the materials are needed for a job in Manchester, Central London, Plymouth or anywhere in the UK, Jewson can always respond.
"OneSource is a service dedicated to sourcing building materials for the shopfitter and fit-out sector," explains Andrew Tait, commercial sector director at Jewson. "It has proved to be extremely popular since its inception with many major players in the shopfitter and fit-out market now using the service. OneSource reduces the time that customers need to spend on sourcing their building materials, giving them the opportunity to spend more time on actually doing the work itself."
He adds: "Working closely with both the National Association of Shopfitters and its members, we learned that the shopfitter and fitout specialists have very specific requirements, unique to their sector. For instance, many companies may have as little as 48 hours to source materials for a job. As OneSource is the only single source delivery service that exclusively caters for the needs of such customers, we need to be flexible, which, of course, we are."
In May this year, OneSource was boosted by the launch of a comprehensive tool hire offer. This move has made hiring tools and purchasing materials through multiple companies a thing of the past. OneSource now allows all tool hire as well as building materials purchases to be sourced and delivered to any location in the country through a single phone call. As Andrew says, "the addition of the tool hire service means customers in the fit-out and shopfitter market now have the complete solution.
"Customers are impressed that a representative calls to ensure that they have received exactly what was ordered and they always send a confirmation fax, detailing the order so clients know exactly what they've hired. The service enables companies to deal with a single consolidated invoice for tools and building materials instead of many different ones, so it is great from a procurement perspective."
He adds: "The building industry is a people industry. When a customer is dealing with a large organisation they need to be aware of where to go to with their enquiry and they need to be able to trust that it will be dealt with quickly and efficiently by a person who has knowledge of the entire network. OneSource guarantees efficiency and our welltrained, experienced personnel are able to deliver just that type of service."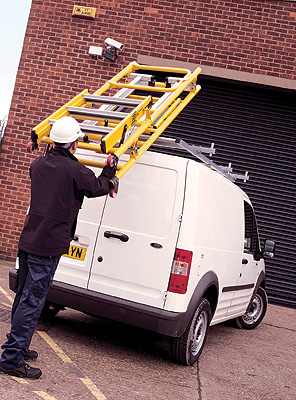 Already serving ten per cent of the UK's shopfitting market and with approximately three new accounts each week, Jewson's OneSource is set to become the sector's leading provider. Many firms are taking advantage of the tailored service offered by OneSource, which is extremely pleasing for Andrew.
"At the time of launch, the industry was demanding a service which had a single point of contact, consistent pricing and the ability to respond quickly and OneSource now does just that. In addition, it is ideal for customers who have central buying systems. OneSource is backed up by a talented field sales team, which targets and develops relationships with major shopfitters around the country. At present, we are dealing with over 40 shopfitters for most of their site delivery work, as well as many more customers that make regular use of the service."
So, what does the future hold for OneSource? How will it develop? Andrew was pleased to tell Construction Today Europe that the future looks bright, and that he is sure that the service can be improved: "We have a great deal of experience in this sector and have spent the last couple of years focusing on and expanding our relationships with shopfitters and fit-out companies.
"There are a number of synergies between us and shopfitters, and we work hard to complement and support their operations. For instance, they are national organisations that work all over the country. Historically, they have had relationships with a number of suppliers to ensure they get the materials in and the job finished on
time. This was often hard work, and the number of companies in the chain meant it was often unreliable. Today, they get everything from a single source, saving time and money."
He continues: "We have always been strong in this area, but since 2006 we have increased our focus and realised that we could use our large network of depots to exploit an opportunity in the market. Our service is in huge demand, and the shopfitter sector continues to grow. For me, further extension of the OneSource package is really all about integration with the branch network, keeping customers more informed and developing the communication packages that we have. We have just launched some very useful messaging services, via email and PDF, which automatically give customers order confirmation,"
Concluding, Andrew stresses the benefits of using OneSource: "Fit-out specialists can't afford to waste time trying to track down a local builder's merchant for each job. With OneSource a single phone call is the only time it takes."
ONESOURCE CASE STUDY: POWELLS SHOPFITTERS
Powells, one of the UK's largest shopfitters with an annual turnover circa £30 million, is one firm taking full advantage of Jewson's tailored solution. A member of the National Association of Shopfitters, Powells has over 200 operatives, often working on 15 jobs nationwide in any one day. Working for retailers, banks, restaurants and hotels, Powells' success demands it provides a fast, efficient service – even a short delay for any of these clients can have a serious impact on profit margins and spell the end of repeat business.
Mick McSwiggan, buyer at Powells, says: "With as little as 48 hours on occasions to source all materials for a shopfitting job, time is always a premium. An average fit out takes four weeks, with our staff working 12 hours a day, seven days a week and running over time is simply not an option. We required a supplier who can provide materials on time and at a cost-efficient price. Jewson OneSource fits the bill and enables us to pass the time and money we save on to our customers.
"Previously, we dealt with managers and staff at each merchant branch across the country. Now we only have one contact which simplifies the ordering process." Powells places five to six orders daily, across the country, so flexibility in delivery time, size and frequency is vital. Having one contact who understands the business helps Jewson to work closely with Powells to achieve the best results for the partnership.
"With the varying nature of shopfitting we need to know that any arrangements are adaptable," Mick continues. "In some cases, we aren't able to accept deliveries during normal trading hours, for instance if we are working on a unit in a shopping centre. We have recently finished a project where standard delivery times just weren't viable. So, we liaised with our Jewson OneSource contact to arrange 6am delivery of materials.
"Jewson's OneSource service exceeds any other that we have encountered in the market and continually goes far beyond our expectations. Jewson OneSource has proved time and again that it has the ability to respond, often with same day deliveries. This flexibility allows us to maximise our time management. Unlike with traditional materials suppliers, we don't have to wait for trading hours deliveries – we can get straight to work, reducing the inconvenience to our customers.
"The fact that we agreed prices for materials when we opened our account has allowed us to become more efficient as a company. We are able to send a quote to our customers much more quickly, as we now avoid wasting time researching costs."
Andrew Tait says: "Organisations such mas Powells simply haven't got the time to try and track down a local builders' merchant for each job. With Jewson OneSource there's one number to ring and one contact to deal with. A single phone call is all that is needed to source materials from any one of our 500 branches and arrange delivery to any location nationwide."
He concludes: "The relationship Jewson has with Powells through Jewson OneSource is based on shared work ethics and a mutual desire to benefit the client. It is only through co-ordinating all the resources at our fingertips that we can achieve the best results."