Strong foundations
Formed in May 2002, Metnor Construction Limited is one of the three main trading divisions of the Metnor Group, which operates in the construction, mechanical and electrical services and pressure testing sectors
Each Metnor division is a specialist in its own field and this individual expertise combined with the strength of the Group's resources is what enables the organisation to deliver first class products and services to its customers and clients.
Sean McNicholas is Head of Operations at Metnor Construction and he gave some more insight into the operations of the Construction division. "We're a Principal Contractor covering traditional contracting, design and build and partnering contracts," he began. "We're based in Newcastle and we've also got an office in Maidenhead. We undertake projects ranging in value from £1m to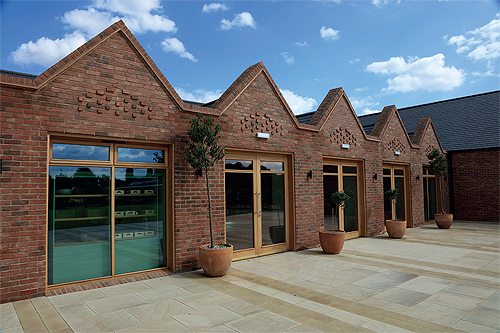 £70m, and we operate primarily, but not exclusively, in the Student Accommodation, Care Homes, Hotels & Leisure, Data Centres, Commercial, Retail and Stadia sectors."
Having worked on a number of noteworthy contracts over the years, in 2020 the order book at Metnor Construction included a multi-million-pound, state-of-the-art leisure centre in Coalville, a new seafront inn in Sunderland, and a £20m sports centre based in East Hampshire. It was also appointed to deliver a £50m build-to-rent apartment development in the heart of Birmingham by the High Street Group, and Sean highlighted that this represents a particularly significant milestone for the business. "This contract marked our largest ever single contract win," he stated. "Whilst supporting our ambitions for future growth, it also demonstrates our growing reputation in the UK construction market. Something we are immensely proud of."
He also shed light onto what the scheme involves. "The development is a mix of 220 one and two-bedroom open plan apartments, configured around a central courtyard, and the eight-storey building will offer a concierge service, and residential gym along with car parking and cycle storage," he said. "The project, which started in November last year, will be on site for 24 months and be complete in Q4 2022."
Solid position
It is heartening to see so many exciting schemes on the books for the future at Metnor Construction, especially given the challenges that 2020 have brought to the construction industry, and indeed the world. Sean explained how the business had plotted its course through the issues of the last 12 months. "We invested in the right people in the right roles and strengthened our Senior Management Team," he stated. "We also invested in Syncro – a 4D planning tool which really has had a massive impact on how we plan, manage and co-ordinate our projects.
"We've been fluid in our approach to change, and we identified growing sectors at the right time but remained loyal to those that make up our core business and have served us well for so long.
"The Covid-19 pandemic has certainly delivered many challenges for businesses across the UK including the construction sector, but by being agile and adapting to those changes, we are delighted to be up and running safely and looking forward to the future. There is no doubt about it, 2020 was a difficult year, however we managed to weather the storm and we've come out of it in a stronger position than we were before."
Having referred to investing in its staff, Sean went on to emphasise the importance of the people side of the business and how Metnor Construction supports its successful company culture. "Construction is a people business, more so than most industries I believe," he said. "Our culture is underpinned by four key values which were developed by our people: Embrace Change, Be Stronger Together, Play Your Part and Challenge Yourself.
"I'm extremely proud of everyone in the business. There's certainly something special about the 'Metnor Way'. There's a great deal of camaraderie and selflessness in the business. We're all in it together and in construction, you certainly need that!"
Metnor has also made some recent changes to its team, including the appointment of a new National Quality Manager, and also a new Group CEO in the form of Chris Cant. Sean pointed out that Chris joined the business in 2004 as a Quantity Surveyor and progressed through the ranks, meaning that he has an exemplary insight into the company's operations. "Chris is a big believer that we can all learn from each other to become better at what we do," he added.
"Building good relationships with our staff is key to this, as is nurturing and investing in their development. Chris always says if you talk the talk – you have to be able to walk the walk. This is something our senior management team do really well, bringing their experience to the fore to develop others. I never think you should get too comfortable – Chris encourages staff to challenge decisions, bring ideas to the table and throw as many 'curve balls' as possible to keep the business looking forward.
"He brings drive, energy and enthusiasm to the team. You need to have confidence and a 'can do' attitude backed up with technical ability and a tenacity to see things through. You have to not be afraid of making difficult decisions, no matter how hard they may be and making the necessary changes when needed. Patience is also key and keeping that razor-sharp focus on the long- term vision of the business. Not everything will happen overnight – but it will happen!"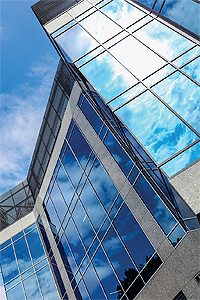 Customer satisfaction
Metnor Construction's approach to people management also extends outside its own walls into the operations of its clients. In Sean's words the business is 'extremely passionate (obsessive perhaps!) about customer satisfaction.' "We understand there's a lot more to this than delivering on time, on budget and defect free. It's much bigger than this," he revealed. "We work extremely hard to understand and identify with clients' issues, be aware of their objectives and then develop and carefully plan the right solutions within the right team environment."
Sean continued: "We always have been, and always will have a relatively flat organisation structure. There's many benefits to this – everybody (including Chris) is easily accessible to our people and our clients. We make decisions very quickly without the bureaucracy of our multi-tiered competition. It works, and we'll never change."
Collective expertise
With the fresh ideas coming through from the new Quality Manager and with new Group CEO Chris at the helm, Metnor Construction is entering 2021 with some bold ambitions for the future. "We want to build upon the solid foundations already established over the years, such as completing our projects on time, within budget and to an exceptional quality whilst exceeding client expectations," Sean asserted. "To do that, we have improved our internal brand and now we need to ensure our new and existing customers are bought into that vision. Our challenge will be unifying all the divisions under the group brand as we continue to grow while allowing them to flourish individually, too. Part of that vision is to harness the collective expertise of the Metnor Group divisions, from our construction services to the mechanical and electrical installation services of our Norstead division in order to offer a total solution for our clients.
"In terms of revenue growth, in five years' time, I'd like to see us consistently achieve a turnover in excess of £150 million per annum. With the plans and team we have in place, I am confident of this being more than achievable. Overall, we remain relentlessly focused on delivering the highest standard of work to our core sectors. Our short-term goals will help us pave the way to delivering our long-term ones as we grow to become one of the UK's leading construction companies."
Clearly enthusiastic about the future of Metnor, Sean was extremely excited about the prospects the business has for growth over the next few years and the opportunities that it is facing. "We're supported by both our loyal and new clients and also our dedicated supply chain," he added. "The dedication and commitment of our staff across our different divisions including Metnor Construction and our mechanical and electrical engineering arm Norstead really has been paramount to our success. We pride ourselves on delivering projects not only to the highest standards but to schedule and budget and it's through collaboration and a tight knit working culture with all our stakeholders that we are able to deliver the very best outcomes for our clients.
"We are now focused on maintaining our position after impressive growth both in terms of revenue and workforce over the last few years. We're in fantastic shape."
Metnor Construction
https://metnorconstruction.co.uk
Services: Principal construction contractor covering traditional contracting, design & build and partnering contracts