Oakdene Homes is an established residential development business specialising in high quality new build and conversion of properties in sought after locations
No place like home
Oakdene Homes is an established residential development business specialising in high quality new build and conversion of properties in sought after locations
Oakdene Homes, based in Reigate, Surrey, operates predominantly in the South London Boroughs, Surrey, Sussex and Kent. The company prides itself on the individuality of each scheme and does not rely on a portfolio of standard house types. Each development is designed to reflect local natural features and the surrounding area. In addition, traditional building methods are used, carefully selecting materials requiring little or no maintenance.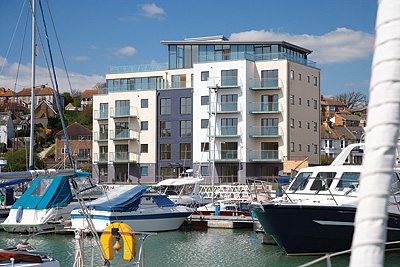 Oakdene has always recognised that part of its success is attributable to the staff it employs. Many of the employees have been with the company since inception and have built successful careers based on the considerable expansion and growth of the business.
Today, the business has a substantial land bank of over 2000 plots, which includes many current, interesting and exciting developments, under construction spread throughout the south of England, in locations such as Tongham, Kingswood, Redhill, Reigate, Penshurst, Edenbridge, Newhaven Marina, Hastings, Isle of Wight and Weeley. There are also a number of new developments planned for the future in Hampshire, a county Oakdene is naturally expanding into, along with a full portfolio of sites currently going through the planning process in the company's established area of operation.
Furthermore, in December 2006, Oakdene expanded its south-east operations with the acquisition of Kent-based homebuilder, Chequer Homes. "We have known Chequer Homes for a number of years and its sites throughout Kent, including the Thames Gateway, will enhance our geographical area of operation," Carl Turpin, chief executive officer for Oakdene comments.
Chequer Homes has a number of sites in Kent, some of which are in the early stages of construction and some awaiting planning permission. Adding these sites to Oakdene's portfolio will increase the company's turnover and profit throughout 2007 and 2008.
Currently, Oakdene's biggest development is the Newhaven Marina in East Sussex. The company is now in the second phase of this prestigious and exciting redevelopment. In total 600 new homes are planned along the water's edge, with stunning views over the English Channel. When completed, there will be restaurants, shops and many sporting facilities, making this the place to see and be seen.
The Marina will undergo a transformation, as part of the project offering one, two and three bedroom apartments, with luxury specifications of two bathrooms, balconies and stunning marina views. These apartments will range in price from £195,000 up to £700,000.
Another significant development for the company is the Swaylands project in Penshurst, Kent. Oakdene is currently undertaking refurbishment of a grand Victorian mansion of magnificent proportions to create 28 individual apartments, together with 20 new build residences in the 50 acre grounds. These grand two and three bedroom apartments, whilst retaining many original features, will offer the most luxurious specification.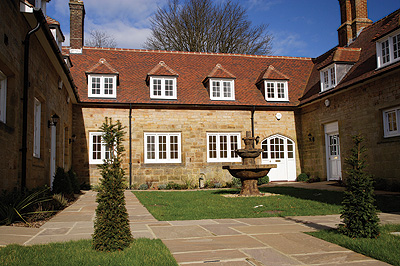 Carl continues: "We are very good at renovating many different types of buildings. We can easily convert a high quality listed building into desirable apartments, whilst still retaining most of its original features. Currently, in Brighton, we have a substantial Regency conversion project, which will encompass 50 units. On the other side, in Newhaven, we are developing a brownfield site, which will provide shops and offices within the development. We are able to adapt our offering to what is required for each project."
Oakdene actively seeks new development opportunities and this is one of the key strengths behind the company. Carl explains: "Our forte is that we can move very quickly in terms of identifying an opportunity and making an offer – we don't have to go through several levels of management. If we see a site we like, we can make an immediate offer, which is how we acquired the Meridian Studios in Southampton.
There were many other companies looking at this site due to its size but we were able to move very quickly and make the right offer before anyone else."
He adds: "The Meridian Studios is a six-acre site, adjoining the waterfront, which will be planned as a highdensity development that will encompass approximately 500 units." The new site along with others of a similar size, which are under negotiation, promises an exciting future for the company.
Looking to the future, Carl comments: "Within the next five years we expect to have grown the business and be developing at least 500 units per annum. We are also aiming to open a new office in the Southampton area, which will cater for the growing number of developments we have there. Due to our excellent shareholder base and expanding turnover we believe that this will all be easily achievable."
He concludes: "We have recently been able to raise £15 million through a placing of shares and therefore have sufficient funds to continue to build our land bank. Since incorporation, we have grown every year and we are now in a position to expand further. To achieve this, we have an excellent workforce, an unrivalled reputation and a skilled management team."