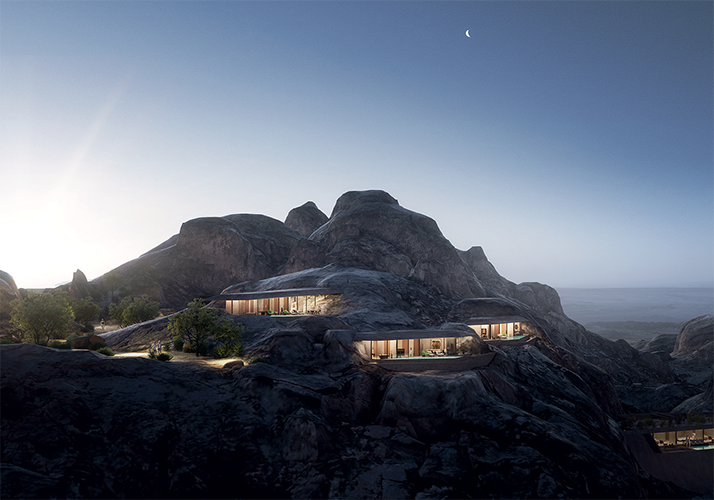 Created by the world-class architectural design firm, Oppenheim Architecture, Desert Rock is designed to protect and preserve the environment and will allow guests to connect with the nature and local culture of the region.
Guests will enter the resort through a hidden valley nestled between the mountains. From there, they will find 48 villas and 12 hotel rooms within the mountain. A range of accommodation will be available, from ground level dwellings to crevice hotel suites midway up the mountain, and a select number of excavated rooms within the rock massif itself.
As part of TRSDC's commitment to regenerative tourism, Desert Rock will be designed to achieve the highest Leadership in Energy and Environmental Design (LEED) certification level. The architecture has been designed to reduce energy consumption and regenerate native flora. Water retention and distribution systems will be used throughout the site, while materials excavated from the site will be used to create the infrastructure.