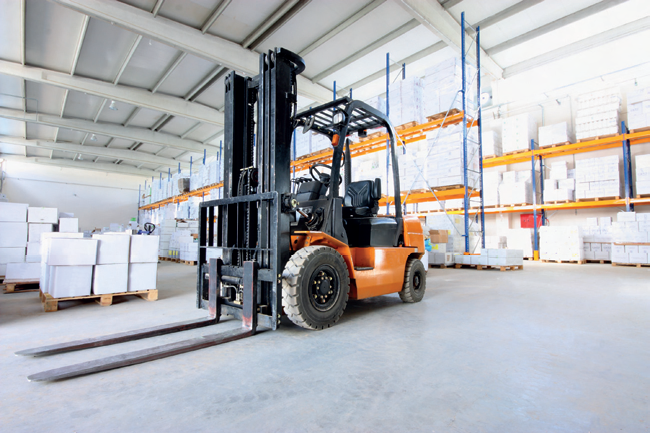 Your total hire partner
Known for certainty, reliability, ease and speed, WowNow Hire delivers excellent customer service when servicing its customers' commercial hire needs
Formerly known as Nationwide Hire, WowNow Hire (WowNow) has been assisting UK businesses with their commercial hire needs since it was founded by Howard Piper in November 1995. Created in response to increased demand by shop fitters to help with hire in different and unfamiliar locations, the company now offers UK and Ireland wide, same-day hire for all of its customers' access, plant, waste and tool needs.
"We are an intermediary with a substantial and diverse supply chain that manages the sourcing, delivery and collection of hired assets across plant, powered access, tools, waste and accommodation for our extensive customer base. Our customer base includes everyone from facilities management companies and construction firms, to event organisers, restaurant chains and hotels," begins WowNow's Chief Executive Officer, Jonathan Holley. "The thing that drives us and keeps customers coming back to WowNow is the fact that we exist as their total hire partner. We also provide our customers with a reliable single point of contact for all of their hire needs and always find them a suitable solution."
Being a total hire partner means that WowNow today holds no less than five million products, sourced from over 4,000 suppliers, which can be sourced from approximately 9,000 delivery locations across the UK and Ireland, and also into mainland Europe.
Accruing such a considerable network of suppliers and partners is clearly no mean feat in itself, as Jonathan goes on to highlight. "First and foremost, it has taken a number of years of hard work to build up this supplier network," he points out. "We have also created technology to support supply chain development and to manage supplier performance in real time, which has proved invaluable in ensuring the strength of the supply chain. The third component, however, is our collegues' expert knowledge. Our employees are not simply call handlers or administrators, rather they come with extensive training and experience when it comes to the products that they deal with. It means that they are also well versed in identifying the right suppliers for a specific job."
The transition to the name WowNow had been slowly bubbling away for the better part of a year, before it was fully adopted in April 2021. Chosen because the company wanted a bold name that conveyed who it is, and what it delivers to its customers, WowNow means exceptional service delivered with certainty, reliability, ease and speed. "Certainty comes in the form of the vast number of suppliers and delivery locations that we possess, while our reliability levels are some of the very best in the industry, with an exceptional on-time delivery rate of 97.5 per cent. Ease of use is provided by having multiple channels of communication open to our customers – be it telephone, email or, in a few months' time, online – and speed of service means that we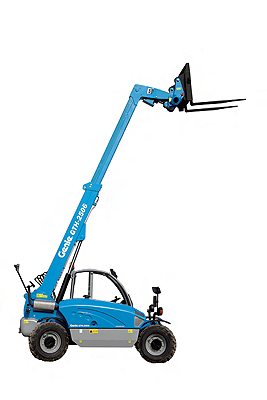 can virtually guarantee last-minute delivery nationwide," Jonathan adds. "WowNow also better reflects the youthful nature of our workforce, as well as the company's embracing of the new digital world that the industry is moving towards."
"While the execution of the rebranding of the business has gone very well, we were very conscious of making sure that customers remained aware of our heritage, and did not mistake us for a new, start-up company," explains Commercial Director, Simon Gray, who in fact holds the distinction of having been the first ever member of staff hired by Howard Piper. "For a number of months, our marketing team helped to spearhead the transition in name from Nationwide Hire to WowNow, building a bridge between the two up to the point where the WowNow name was able to make the biggest possible splash when it became the dominant brand name in the Spring of this year."
The changing of the company's brand name of course came at the same time that the UK and the rest of the world battled the effects of the Covid-19 pandemic. "When the first lockdown was brought in back in March 2020 we, like many others around us, had to first batten down the hatches so to speak and quickly determine how to continue trading as an essential business," Jonathan reveals. "We were able to continue to provide our full service to our customers over those initial few months, before business began to recover fairly quickly in June 2020. Demand then remained strong consistently through to March 2021, when there was a distinct bounce in demand that has continued since."
Simon goes on to note that even those industries that the company serves that have been hit particularly badly by the pandemic, namely the hospitality and leisure sectors, continue to have requirements, albeit different ones to those of the past. "Suddenly, those industries are coming to us wanting things like hand wash stations and additional welfare facilities," he says. "What this does, however, is put further strain on the marketplace, with this type of equipment becoming short of supply, and with more customers requiring rapid response times of same or next day delivery. WowNow has been able to step up to the plate because we have that immense supply chain network to call upon, as well as the support functions to assist our customers with their needs."
In regards to what the company is looking forward to in the coming months, Jonathan declares that its primary ambition is to grow. "Currently it is projected that various industries will experience a steep uptick in growth from around July onwards, and indeed a number of our sizable customers have indicated to us that they will be bringing online multiple catch up projects in the near future which we want to be a part of. To support this increase in work, we continually recruit new team members into the business, and we continue to invest in things such as our digital platform and our online offering. The latter is going to be a particularly interesting development, in our opinion, because traditionally in our industry companies have continued to take a catalogue-based approach, which usually results in a customer still having to call up a particular depot or branch to secure a product. What we aim to do here at WowNow is provide a full, proper online service to our customers that is easy to navigate."
Bringing our conversation to a conclusion, Jonathan is eager to emphasise one final point. "While in comparison to the large companies in our field, we appear smaller, we possess substantial capability with our supply chain, and one of the messages we want to put out there is that we are more than capable of taking on larger scale projects and works," he proclaims. "By being able to source multiple products from multiple locations at any one time, we have the ability to effectively help manage large and multi-site projects, and this is a fact that may be lost on some people who aren't used to working with us. If someone was to look a little closer at WowNow, they will undoubtedly be both surprised and impressed by some of the work and customers that we already boast. This includes the likes of one of the UK's biggest retailers, who we have had a relationship with for over ten years now, and that in itself suggests that we must be doing something right."
With over 25 years of success to its name – both former and current – 'something right' is without question an understatement!
WowNow Hire
www.wownowhire.co.uk
Services: Commercial hire experts