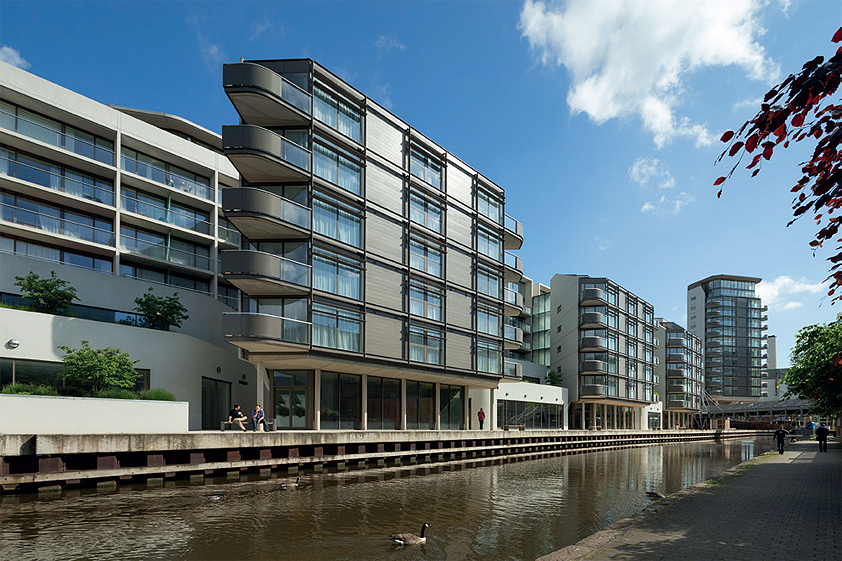 Whether it is fire protection, thermal and acoustic performance, load bearing or weatherproofing, many of the challenges we face in terms of how to successfully deliver buildings are those faced all over the world. This is why building physics – the study of the movement of heat and moisture in buildings – should be a globally shared science. To improve our built environment, we should not only learn at a local level, but we should also garner best practice internationally.
With the built environment responsible for roughly a third of global energy use and approximately 40 per cent of energy emissions, the shifting focus in recent years on the thermal efficiency of products and materials that make up a building's fabric has led to opportunities to develop and innovate new solutions. Through an understanding of how buildings are put together and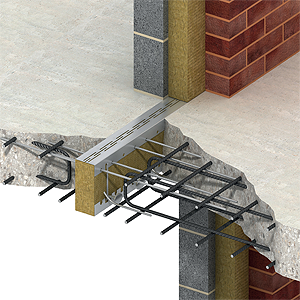 by bringing new solutions and ideas to the table, we are then able to design buildings that are comfortable, energy efficient and healthy.
Thermal efficiency was for many years, in its simplest form, about ensuring occupants were warm through additional insulation – but it is now so much more than that. Green building certification schemes such as BREEAM and LEED have elevated the discussion on thermal efficiency so that specialists in building physics now look at managing the thermal and acoustic comfort for occupants as well as energy use, carbon emissions and the operational performance of a building throughout its lifecycle.
Manufacturer approach
For building product manufacturers, it is often easy to get lost in a sub-component building element and not take the time to look at a building in the whole. At Leviat, we know our products very well but we also know that a balcony connector for example, does not work in isolation. In addition to providing structural integrity, it's critical to take into account 9everything which is around it to ensure the product is efficient in terms of how it retains heat or condensation. Consequently, these engineered solutions undergo comprehensive thermal modelling, proving their ability to reduce heat loss and eliminate condensation risk.
Furthermore, when you look at the manufacturing of a product, the embedded carbon is as much about how you make it, as how you transport it and how its installed. This is why Environmental Product Declarations (EPD) now have such an important role in the lifecycle assessment of a building, as they provide information on the environmental impact of a product. Whilst not mandatory in the UK, EPDs are increasingly required in Germany and France, for example, and take into account the environmental impacts of a product during its whole lifecycle from its manufacturing through to its recycling or disposal. It means we as a manufacturer have an embedded carbon value – which is published for the given product – and avoids the practice of architects and engineers using default values, as these can be quite penalising.
With growing pressure on architects to make sure that the buildings are safe and comfortable, this then cascades down to the engineers and then to us as manufacturers. The additional measures employed to make a building more environmentally friendly, the more points a project will score on the green building schemes. This is instrumental for us in the way that it gives the architects and the consulting engineers an incentive to use products which are more environmentally friendly or more thermally efficient, for example.
Local versus international
Companies with a presence in a range of countries have the benefit of being responsive to global and local market conditions, which in turn can provide greater resilience and growth opportunities. As we have stated, many of the issues we face in how to successfully deliver buildings are not local, but international issues. When you are able to leverage global resources, skills and manufacturing, it can lead to being more agile and responsive.
As a major global business, Leviat has people embedded in its operations throughout Europe and the rest of the world. Therefore, we tend to know quite quickly about new developments,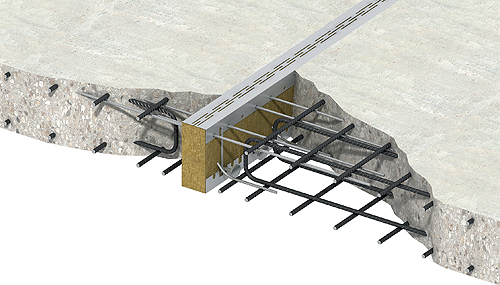 particularly with regard to standards and the regulations for these countries. For example, the new French directive RE2020, which will come into force in January 2022, focuses on how to build environmentally and reduce the carbon footprint. Our French resource learn about this regulation in the first instance, and then disseminate their findings throughout the organisation to see how that could potentially impact us more generally.
Developing best practice
Developing best practice at an international level is about striking a balance between ensuring we make a product as universal as it can be, but at the same time responding to the regulations and standards of individual countries. Whilst challenging, wherever possible we try to standardise our methods and products. But we must also retain that flexibility in design and manufacturing in order to adapt to local market conditions. For example, we need to be aware of the differing thermal requirements between Scandinavia or southern Europe. We take a standard product wherever we can and we make it modular or adaptable so that if ever we need to go for a specific market where certain specific criteria applies, we are then able to modify the product. And that's exactly what we did in UK, for example, when we modified some of the components of our balcony connectors in order to meet the new building regulations for combustibility.
The significant benefits of thermal mass, for instance, has meant it has become a useful tool to save energy in buildings and is very much a driving force behind Leviat's US-based product brand Thermomass, which produces insulation systems for concrete sandwich wall construction. Its energy efficient Thermomass system not only insulates a building, it means the mass of the internal layer of concrete can be used as a heat sink for the building, reducing the cost of heating and cooling. These products have been used in hundreds of world-class projects over the years, including the US Department of Energy's National Renewable Energy Laboratory's (NREL) Energy Systems Integration Facility (ESIF) in Colorado, which has been recognised with numerous awards including a Leadership in Energy and Environmental Design (LEED) Platinum certification.
The built environment is a complex field, but there is a significant opportunity for the sector to tackle the challenges of the future by bringing new ideas to the table as part of a constant drive towards innovation. We are all different parts of that jigsaw, but we all need to be ready. With regulations getting tighter and more comprehensive, building product manufacturers have a part to play and a significant contribution to make on the safety and sustainability journey.
Hervé Poveda is Head of Product Excellence – Reinforcement and Building Physics at Leviat. Leviat, a CRH company, is a global leader in connecting, fixing, lifting and anchoring technology for the construction industry. Leviat's engineered products and innovative construction solutions are used in a variety of market segments, from residential to infrastructure, enabling users to build better, stronger, safer and faster. Leviat's suite of trusted product brands include Ancon, HALFEN, Plaka and Meadow Burke
For more information, please see: www.leviat.com | www.crh.com