A globally recognised first choice brand, for over 90 years Rawlplug has been manufacturing specialist anchoring and fixing systems that are synonymous with innovation, reliability, and safety
The perfect fix
Rawlplug's latest innovations offer even more benefits to those looking for specialist fixing systems
A globally recognised first choice brand, for over 90 years Rawlplug has been manufacturing specialist anchoring and fixing systems that are synonymous with innovation, reliability, and safety. Part of the Koelner Group, based in Poland, today the company produces hundreds of millions of specialist fixings a year, which are supplied to almost every market worldwide. These are delivered through subsidiaries in Glasgow, Scandinavia, Ireland, France, and the UAE.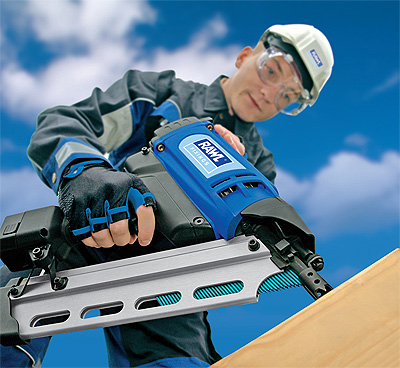 "We are focused on three different sales channels," continues UK managing director Mattias Andersson. "We are a professional name in the trade and DIY market, and also heavily involved in the construction sector where we have a very well respected and experienced technical team. An area that is growing very fast at present is the OEM industry, where we work with many leading industry names – that's the beauty of having a generic brand."
Over the last few years though Rawlplug has also been focusing on strengthening its core business of own-manufactured products, including innovation, premium quality, and high service levels. Innovation is particularly important to the business, which maintains an R&D presence in four different locations. "The first of these is in Glasgow where we develop all the mechanical fixings, then we have a facility for plastic and general fixings, another for circular saw blades, cutting tools and drills, and a fourth for screws and nails. So far this year we have already produced 30 European approvals, plus 50 local approvals for different localised markets such as Poland, Bulgaria, Sweden, and Norway," highlights Mattias.
One area where these developments are having an impact is the green build and eco-funding movement within UK construction. In fact one such product created for the OEM sector was named the Most Innovative Fixing 2012, and is now being launched to the market. "This is an insulation fixing with zero thermal bridges," explains Mattias. "We've also made it easy to install with just two steps instead of four so it's more efficient and offers significant energy savings. This comes as part of the sustainable strategy that we are developing within all of our sales areas as we want to be involved in the move to green construction in Europe, and the rest of the world."
He continues: "We also have new items in the other product groups including two through bolt mechanical anchors, which are now being launched and are a very important part of our future development within mechanical fixings, and a new concrete bolt called HLX. In the chemical anchor range, or resins, we have two very interesting developments.
"The first is the CFS self-bursting system, which means instead of buying a cartridge with a foil inside for use in a silicon gun for example, you only need buy the foil instead. This removes the cartridge waste, which is very expensive to dispose of, and is much faster, more economic and eco-friendly. Then there is the R-Kem 2 resin system, which is approved for use on 16 different substrates meaning that customers only need buy one product for all their needs. There is nothing else like it on the market in terms of universal use."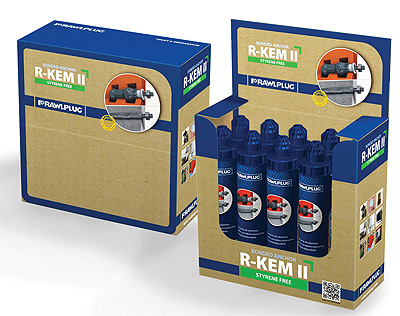 The greatest challenge that Rawlplug now faces is getting these products accepted within the market consensus. "We believe it is the future of resins, but the industries we work in are quite conservative and so it takes some time to move them away from something they have used for many years," describes Mattias. "When they start to use our products though, they soon see the benefits in terms of time and cost efficiency, as well as environmental impact. It's about educating people throughout the whole chain from engineers to the people using and installing these systems at the frontline."
After a period of depression following the financial crisis, Rawlplug is welcoming the positive reports coming out of the UK construction market. Whilst this may not immediately mean an increase in market share, it does provide the momentum to grow the fundamental business model. "For the next three to five years our core strategy in general is focused on efficiency, growth and maintaining the innovation delivered so far," outlines Mattias.
"We want to become the market leader within each sales channel we operate in, and number one in each strategic product group in terms of innovation, quality, know-how and technical support. We want to be the best in everything that we do and if we feel we cannot achieve that we will remove that kind of activity from the business. That's something we've done in the last few years, which has been very successful in focusing our aspirations. Sustainability is another area we are working on for the future. We want to continue to train, develop and maintain the skills of our ambitious and motivated team, and of course increase the value for our shareholders," he concludes.
Rawlplug
Services: Fixings and anchoring solutions